DK CH RO CH RO GR CH INT CH (C.I.E)
NJV-16 SJV-16 RL1 RL2 RL3 LP1
Pristine Astral Flare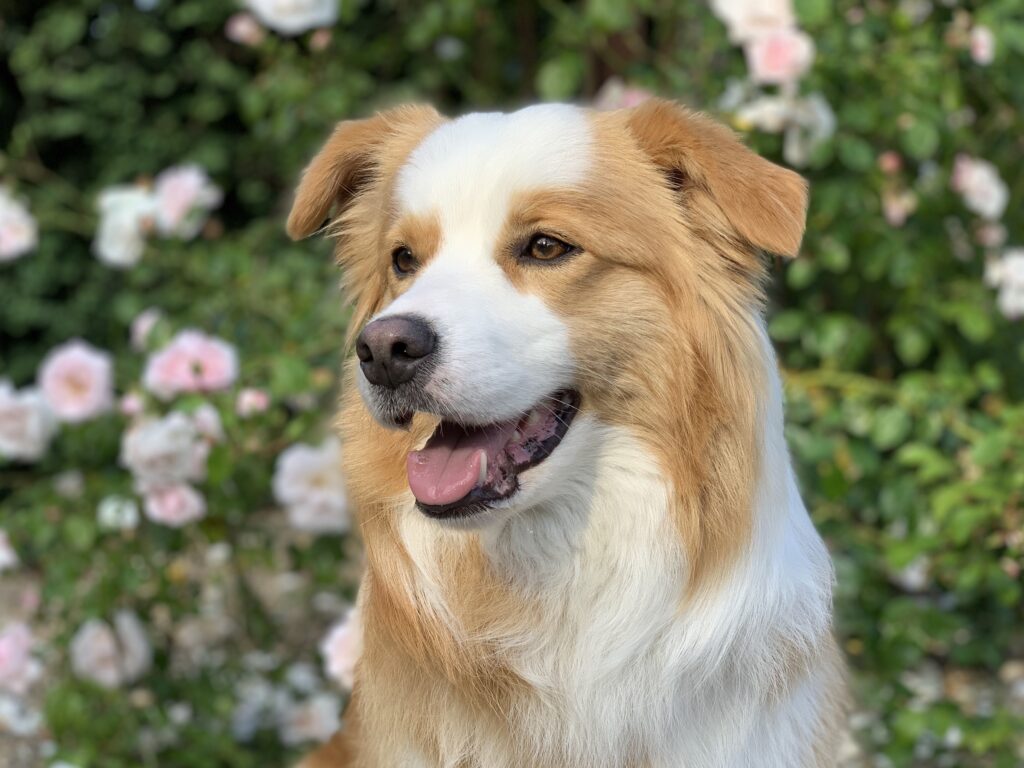 Zoe has something about her that makes everyone fall in love with her. She is gentle and sweet natured. She can never get enough cuddles, and knows how to charm people to give her whatever she wants. Zoe is a super fast learner, with an amazing willingness to please. She does whatever I ask of her without hesitation.
Her show career started out better than I dared dream of, and she just kept going! She is very easy to show, enjoys the showring and definitely has that show factor. She is very sound structured, and moves with a nice drive and attitude. 
Legend of Braveheart
Braden Burning Heart
"Ru"
Simaro Cold As Ice
"Zony"
Tullacrest Ice Man
Tullacrest Thiefa Hearts
Tullacrest Insatiable
Borderline Country Champagne "Naomi"
Cinlock Catchword
Borderline Country Tiffany
Your Soul Affair
from Borders Paradise
"Dakota"
Supreme CH
Khayoz Perfect Crime "Isaac"
Ethereal Chase The Ace
Khayoz Forbidden Love
Moulen Rouge from Borders P. "Mo"
Golden Shadow from B.P. "Shadow"
Trucharm Amazing Grace "Grace"
Diamond of Whitecastle Extravaganza
"Haley"
Infinity of Sun Loch Valley
"Figaro"
Illusion In Red From Borders Paradise "Zion"
Jessomine Aussie Merlot "Bowie"
Classicyds Congeniality "Geni"
Winpara Aurora Australis
"Kiah"
Winpara Secret Obsession
Winpara Soul Desire
Vigour of Blackmountain Brooklyn
"Brook"
Flower of Old Hill Anthony
Clan-Abby NZ'S Black Magic "Kiwi"
Borderguard Anne Marie
Vigour of Blackmountain Anastacia
Gawain's Explorer of The Ocean
Flower of Old Hill Aida